Dry ice blasting is used in the baking and food processing industry for cleaning a wide variety of equipment. Reduce contamination from carbon, grease, nuts and other allergens. Replace labor-intensive manual scrubbing processes and eliminate the need for caustic chemicals with Dry ice Blasting.
A variety of food processing machines can be cleaned with dry ice blasting. Dry ice blasting can allow faster and more effective cleaning for many items including:
Wafer oven plates
Carts, fryers, mixers, and racks
Commercial waffle irons
Drip pans
Drive chains and conveyors
Extrudors and dryers
Bakery molds
Flour sifters
Knife blades
Ovens and oven doors
Slicers
Ribbon mixer blades
Plastic injection molds at beverage bottling and packaging plants
Proof boxes
Packaging machines
The Dry Ice Blasting Advantage:
Reduced Secondary Waste
Reduced Downtime
Inhibits Growth of Bacteria
Clean In Place
Reduced Contamination
Safe for Electric Equipment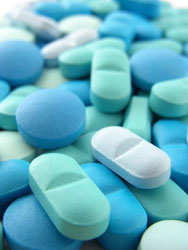 Precision micro-molds:
-microscopic letters, numbers, and trademarks molded into the products will not be damaged by dry ice cleaning. Precision dry ice blasting can be used to remove parting-line flash.
A multitude of items in a petfood manufacturing facility can be cleaned:
Vacuum tubes
Bucket elevators
Coating equipment
Biofilms
Ovens
Conveyors
Feed hoppers
Ribbon mixers
Vertical coolers
Packaging machinery
Surge bins
General plant maintenance
Inhibit the growth of bacteria with Dry Ice Blasting!